Mental health shouldn't be a luxury.
Take back your life—with science.
Only the world's most privileged can meaningfully access mental health care.
So our psychologist-led team is making evidence-based treatments available to everyone on earth with a mobile phone.
Designed and built by world-class psychologists, technologists, and survivors.
Our clinically-proven therapy bots came out of research, and are now available to you over SMS and WhatsApp.
Patent pending. U.S. Pat. Application No. 17941241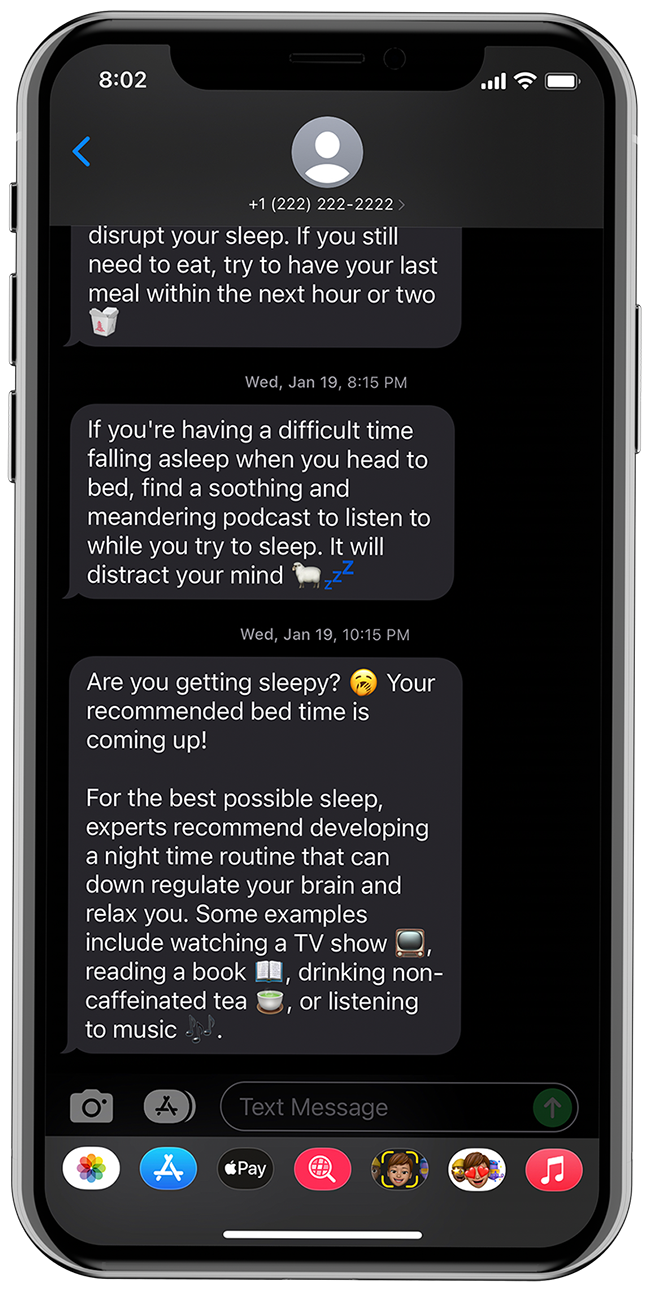 We provide the tools and accountability for you to thrive. Because we all deserve better.
let's lay the foundation

Sleep is the bedrock of mental health. We automated the first-line treatment for insomnia into a 4-week text messaging program: Sleepbot
"the best thing I've tried"
"I love this guide"
"felt like someone cares"
"a little friend!!"
"sleep definitely improved!"
"did wonders for me"
"Sleepbot was amazing"
"monumentally helpful"
"totally loved it"
"incredible resource"
"really improved my sleep"
"makes me feel like I can improve my life"
CLINICAL ADVISORS (aka therapists we'd see if we could afford them)
Dr. Victoria Bangieva
Psychologist, clinical product innovator; American Psychological Association
Dr. Hannah Weisman
Psychologist, clinical and business operations leader with over 10 years in the healthcare industry
Dr. Chelsey Wilks
Psychologist, digital therapeutics researcher
Jeffrey Kashou, LMFT
Clinical product, service design, and operations; ex-Orange County, ex-Mindstrong
Dr. Sarah Silverman
Holistic sleep specialist and insomnia expert, @drsarahsleep
Rayni Collins, BC-DMT, LPC, LCMHCS
Clinical mental health counselor and online sleep therapist, E-MOTIVE Counseling
We're working toward a day when everyone can get the mental health care they need.