Democratizing high-quality behavioral health care with coaching and therapy SMS bots.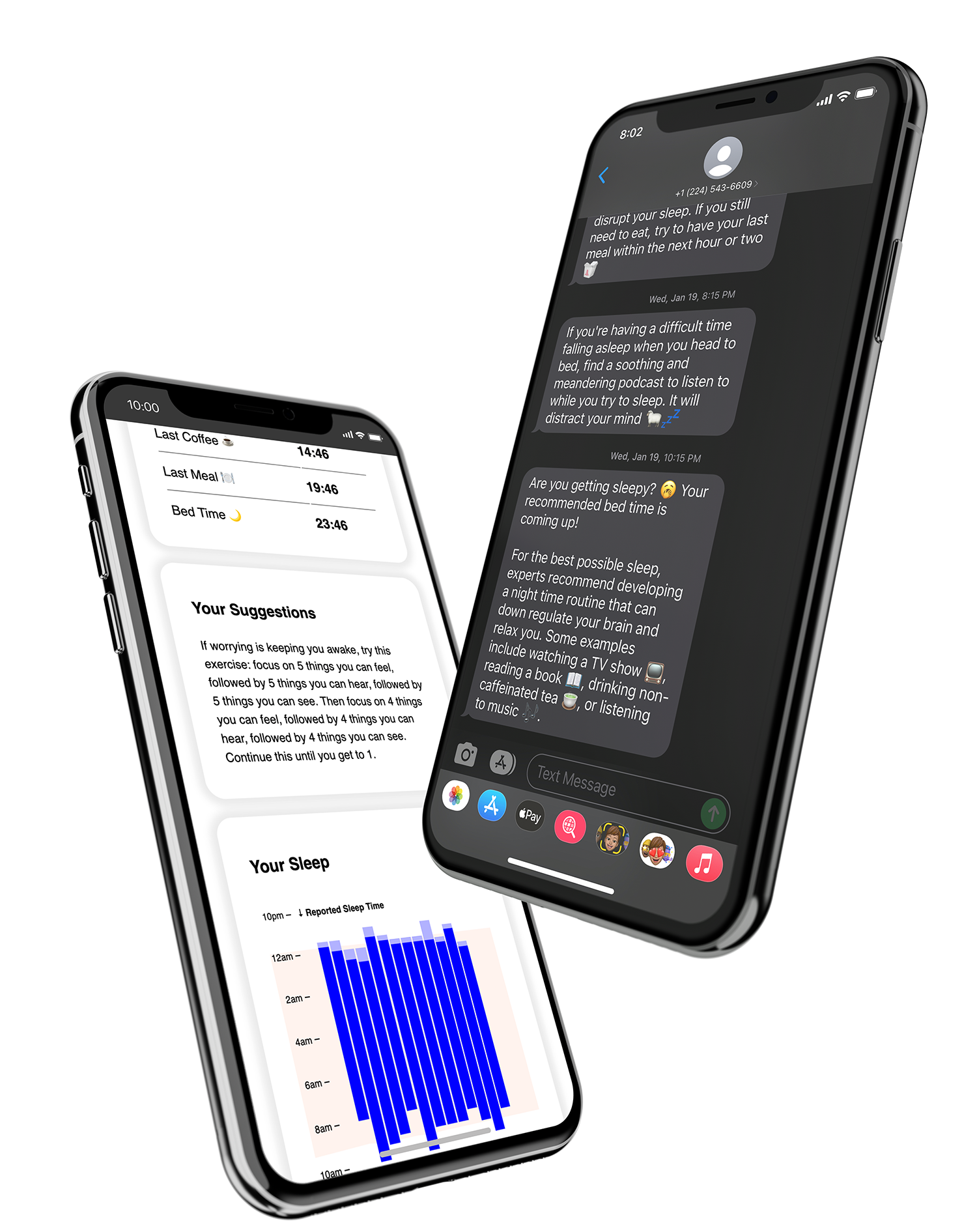 We know first-hand
as patients,
🗓️ it's rare to find therapists with availability
🏥 it's rarer to find anyone who accepts insurance
💸 therapy is expensive both in and out-of-network
😶‍🌫️ it's hard to keep up between sessions
🏃 it's tough to get away from work
🌚 mental health apps are shady and overhyped
as providers,
🧑🏽‍🤝‍🧑🏽 you can't always be there for clients
📝 your can't make clients do their homework
🗂️ there's not enough time in the week to eat, let alone for admin work
🔥 you're burned out, but your waitlist is still insane
🔧 you need tools, but not sure what will actually help
🌚 mental health apps are shady and overhyped
We can help
Our expert-designed training programs integrate measurement-based care with evidence-based therapy, ensuring improved outcomes.
Automating these programs over SMS means high-quality care is more affordable, convenient, and accessible than ever.
Yes—our programs really work without a therapist. But they can augment therapy too.
Made by clinicians and clients, for clinicians and clients.
For users:
Science-backed, expert-designed, personalized, and guided programs for less than $30
Automated coaching tracks your progress and makes necessary adjustments
The flexibility of SMS means you can engage on your own time
Dashboard of your progress that you can share with your therapist, or keep yourself accountable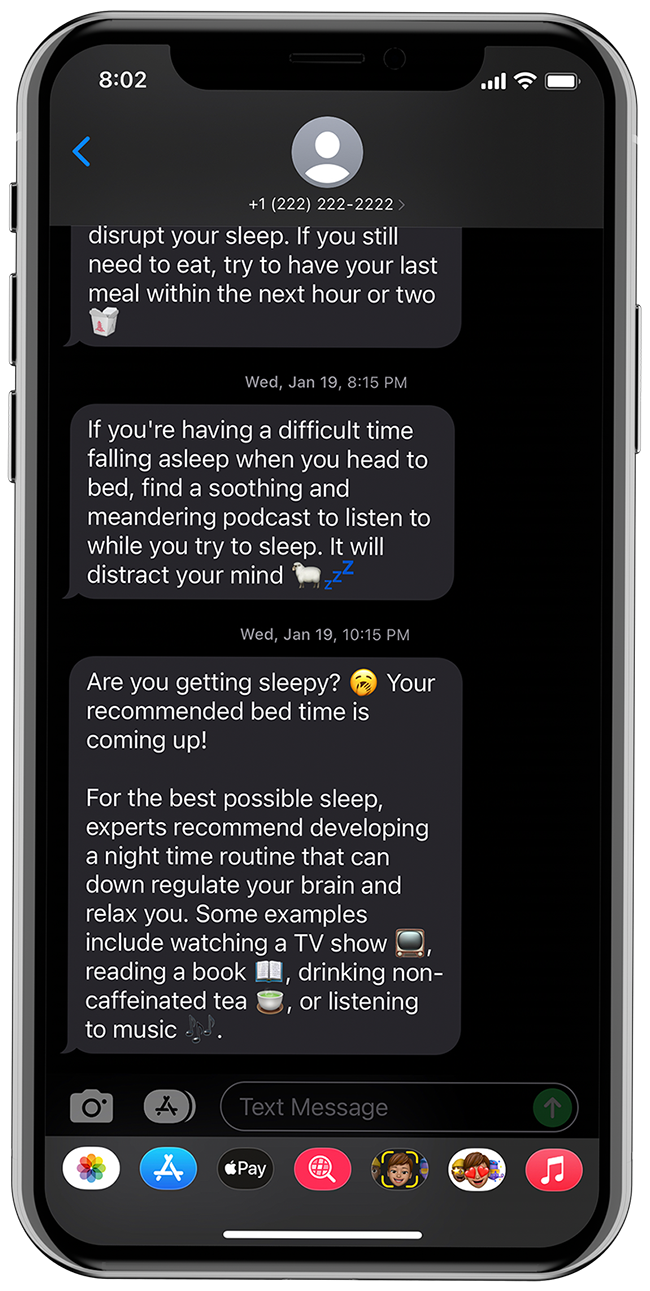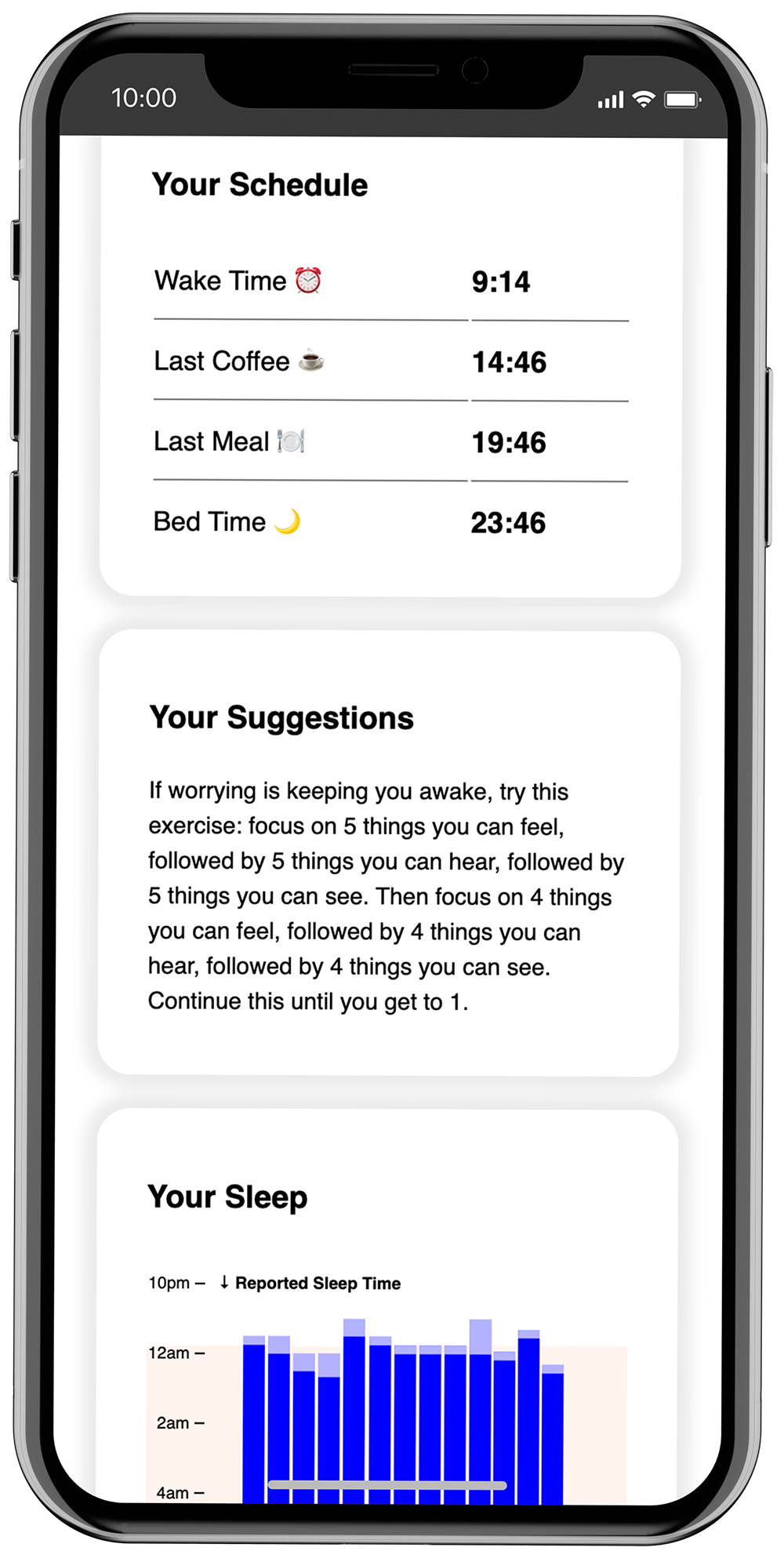 For providers:
A platform you don't have to learn, manage, download, or implement—just log in
Daily client self-report feeds into a progress dashboard for your entire caseload
Automated reminders to keep clients on track between sessions
Automated logistics: scheduling, problem-solving, averaging…so you can focus on therapy
Programs designed by a clinical psychologist with expertise in tech
Fits into a stepped care model: let your waitlist access low-threshold interventions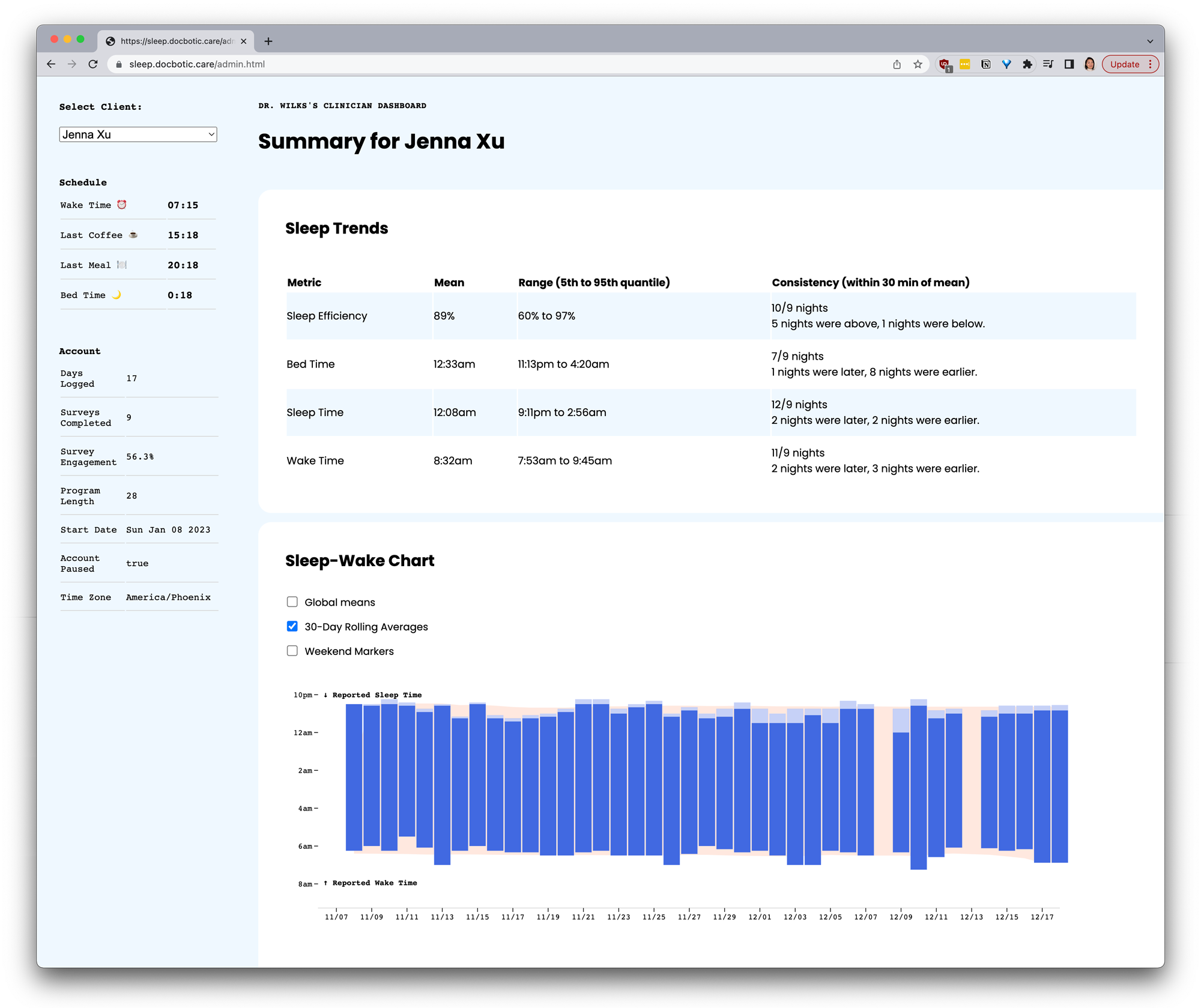 What users say about our insomnia pilot
"It was monumentally helpful to become more aware of my feelings while preparing to sleep, trying to stay asleep, and having the most meaningful night's rest. It was impressive how quickly my thought-process prior to bedtime changed. I am very grateful for the SMS Intervention."
"The daily tips were relevant and helpful, and I would recommend it to my friends/family."
"Noticed I began relying on it to remind me of the various behaviors. Once I got used to it, I liked it."
Our expert-designed programs include:
Cognitive Behavioral Therapy for insomnia
Behavioral Activation for depression
Contingency Management for addiction
Exposure for anxiety
Youth resilience training
Breakup recovery
Brain fog
Conflict resolution
What the data says about our clinical trial
Participants reported improvement consistent with traditional Cognitive Behavioral Therapy for Insomnia (CBT-i)
Severe fatigue reduction: 46% at pretreatment to 13% at post
Sleep interfering with functioning: 48% to 18%
Clinically significant anxiety reduction: 61% to 5%
Clinically significant depression reduction: 21% to 8%
Participant engagement: 80%
60-day retention: 92%
70% of users continued to engage with the bot after completing the 8-week program 🥰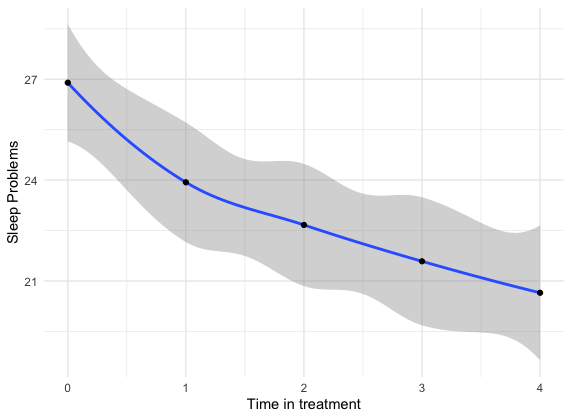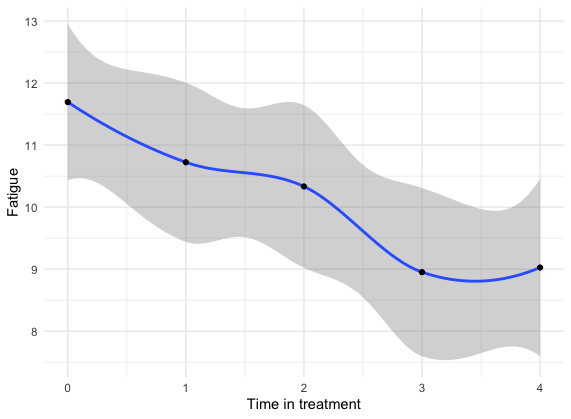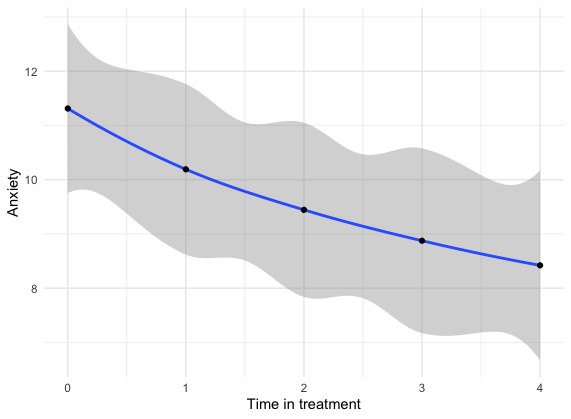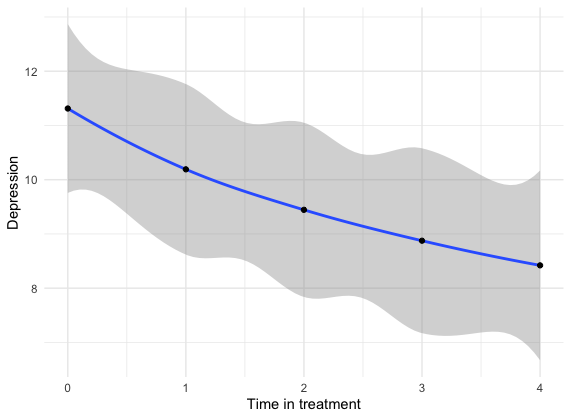 Affordable, effective programs for people, providers, and people seeing providers