The world's most
accessible
mental health care
✌️
We know first-hand
as patients,
🗓️ it's rare to find therapists with availability
🏥 it's rarer to find anyone who accepts insurance
💸 therapy is expensive both in and out-of-network
😶‍🌫️ it's hard to keep up between sessions
🏃 it's tough to get away from work
🌚 mental health apps are shady and overhyped
as providers,
🧑🏽‍🤝‍🧑🏽 you can't always be there for clients
📝 you can't make clients do their homework
🗂️ there's not enough time in the week to eat, let alone for admin work
🔥 you're burned out, but your waitlist is still insane
🔧 you need tools, but not sure what will actually help
🌚 mental health apps are shady and overhyped
We can help
We're a clinician-led company, codifying our expertise into text bots designed to facilitate, augment, and replace in-person therapy—because you can't scale a shortage.
Automating evidence-based strategies over SMS and WhatsApp means improved outcomes are more affordable, accessible, and measurable than ever.
Patent pending. U.S. Pat. Application No. 17941241



For users:
Science-backed, expert-designed, personalized, and guided programs for less than $30
Automated coaching tracks your progress and makes necessary adjustments
The flexibility of SMS means you can engage on your own time
Dashboard of your progress that you can share with your therapist, or keep yourself accountable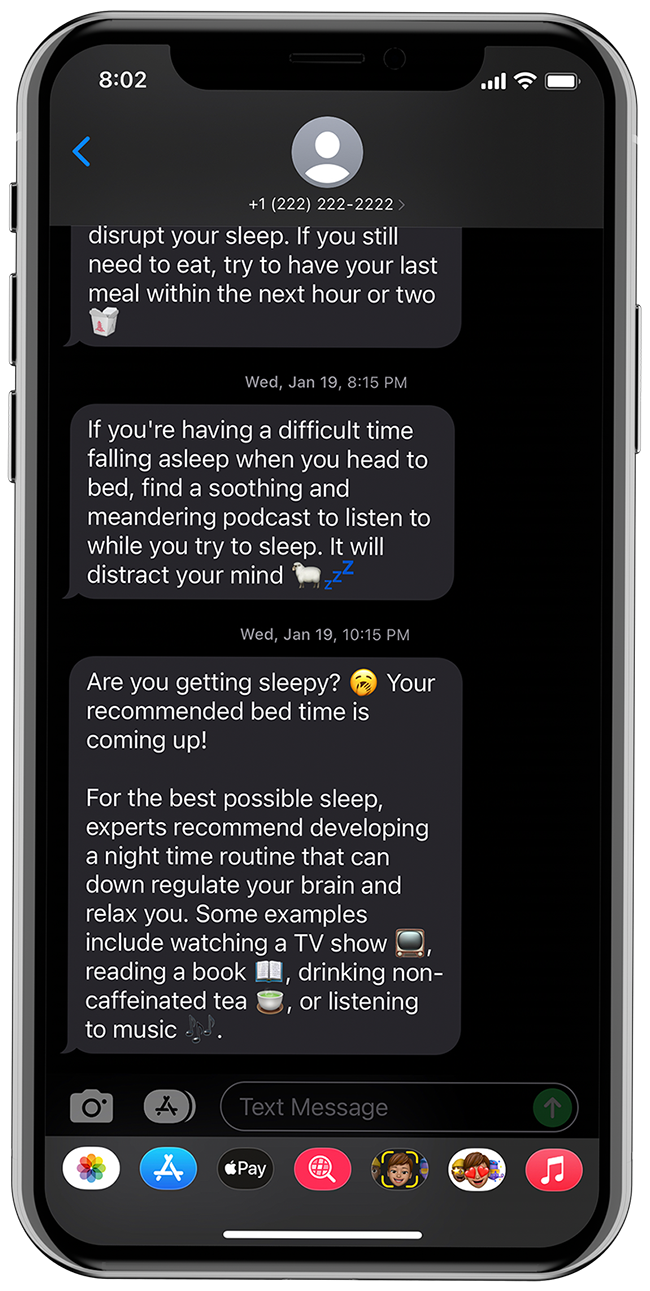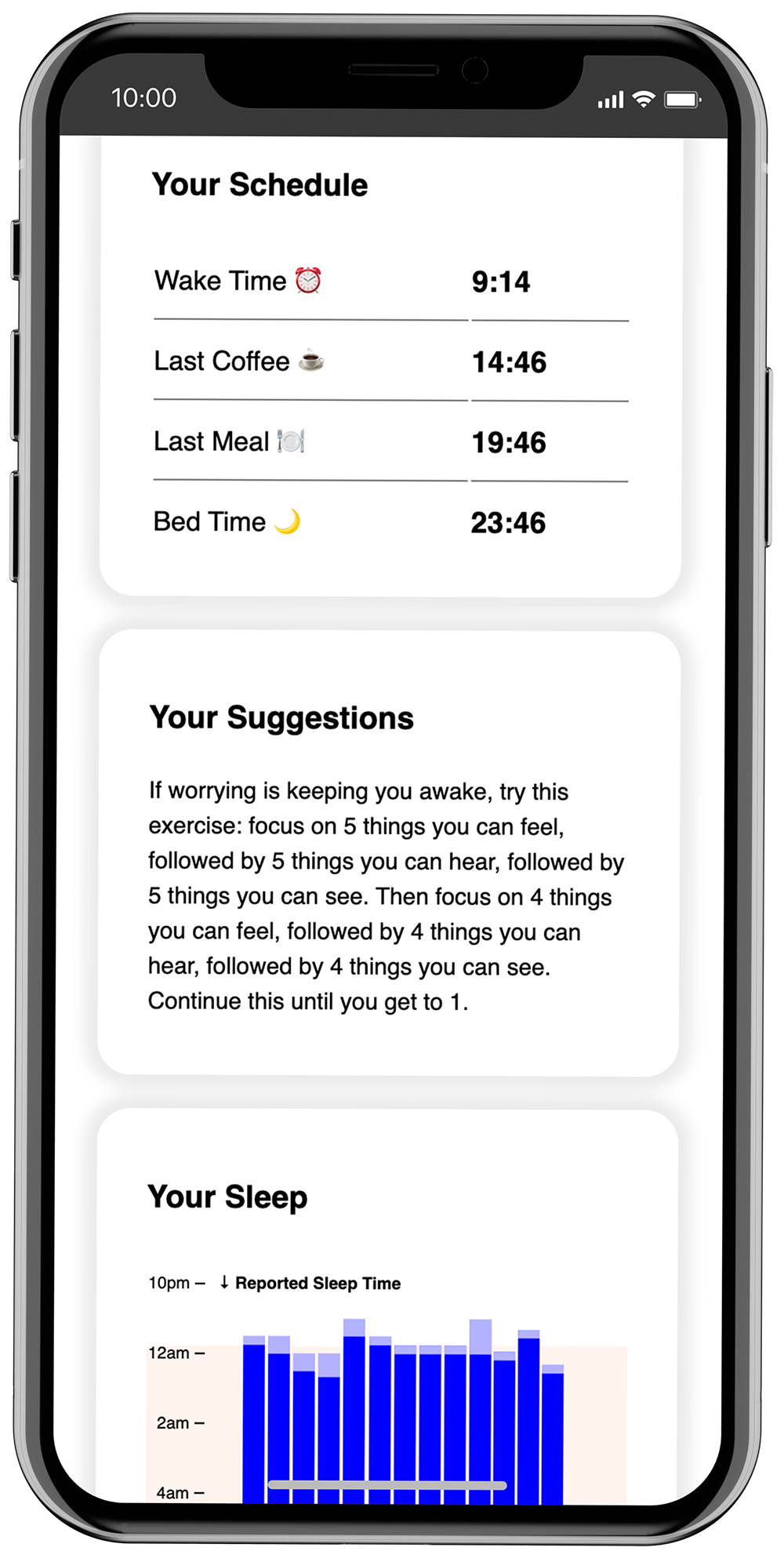 For providers:
A platform you don't have to learn, manage, download, or implement—just log in
Client self-report feeds into an actionable dashboard for your entire caseload
Automated logistics, so you can focus on therapy
Programs and dashboards designed by psychologists with expertise in tech
Fits into a stepped care model: low-threshold interventions for your waitlist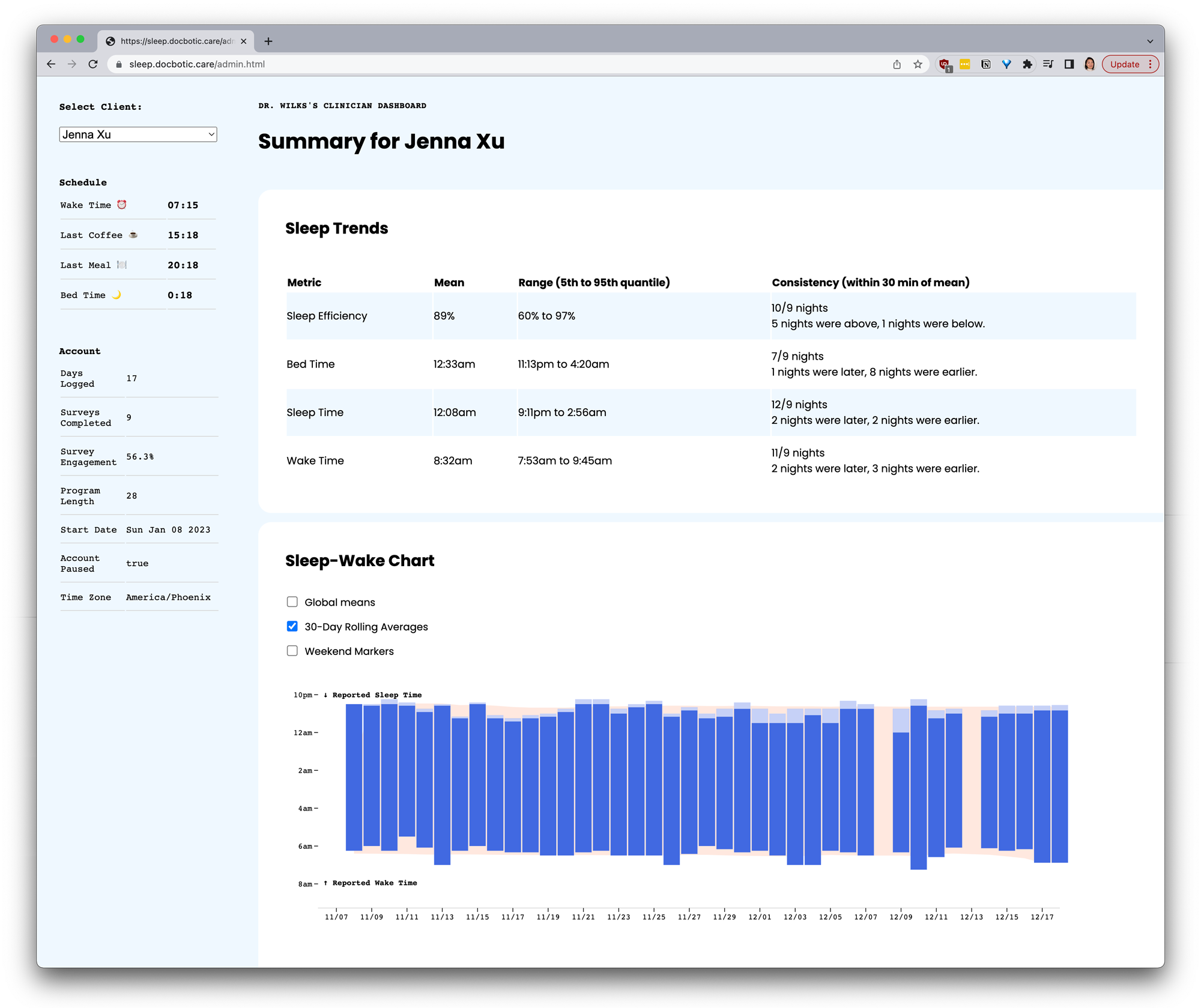 Meet our first bot

Sleepbot is out of the proverbial research lab and available to the public for the first time.
what our users said about our clinical trial for sleepbot
"It was monumentally helpful to become more aware of my feelings while preparing to sleep, trying to stay asleep, and having the most meaningful night's rest. It was impressive how quickly my thought-process prior to bedtime changed. I am very grateful for the SMS Intervention."
"The daily tips were relevant and helpful, and I would recommend it to my friends/family."
"Noticed I began relying on it to remind me of the various behaviors. Once I got used to it, I liked it."
"It was fun!!"
What the data says about our clinical trial for sleepbot
Participants reported improvement consistent with traditional Cognitive Behavioral Therapy for Insomnia (CBT-i)
Severe fatigue reduction: 46% at pretreatment to 13% at post
Sleep interfering with functioning: 48% to 18%
Clinically significant anxiety reduction: 61% to 5%
Clinically significant depression reduction: 21% to 8%
Participant engagement: 80%
60-day retention: 92%
70% of users continued to engage with the bot after completing the 8-week program 🥰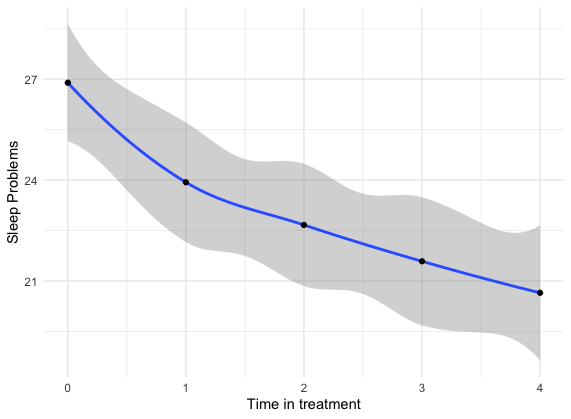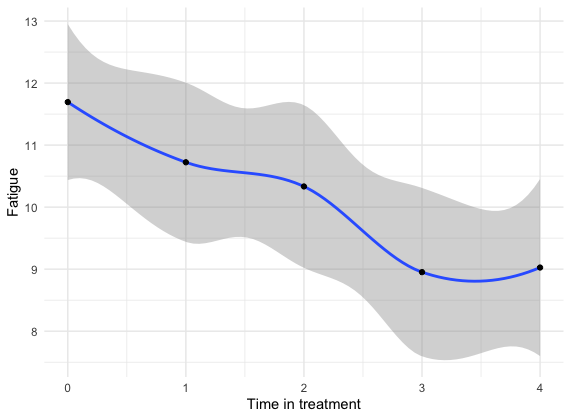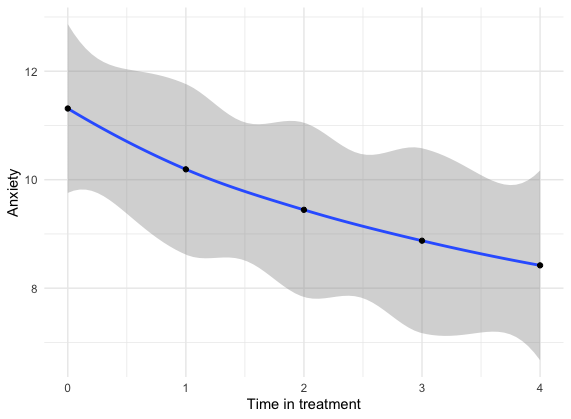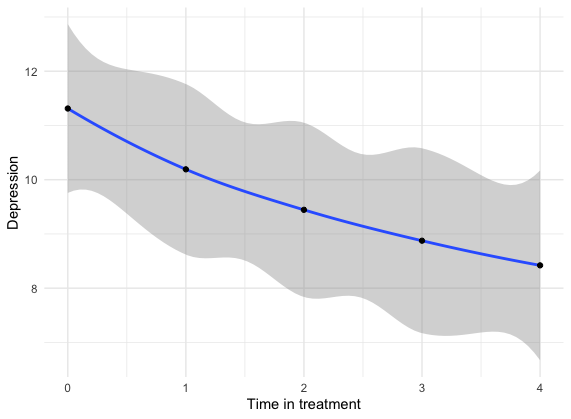 FOUNDING TEAM
Jenna Xu,
CEO & co-CPO
Creative technologist and generalist, has worked as a product designer, software engineer, and art director
Specializes in prototyping mental health tech for startups
Ex-product and engineering at Mindstrong
Masters from ITP, New York University
Dr. Chelsey Wilks,
CSO & co-CPO
Clinical psychologist, digital therapeutics researcher
Asst. Prof. in health & data science at UM-SL
Harvard post-doc, PhD at University of Washington under Dr. Marsha Linehan
Ex-Microsoft Research, Ex-Mindstrong
ADVISORS
Dr. Hannah Weisman
Psychologist, accomplished clinical and business operations leader with over 10 years in the healthcare industry
Dr. Victoria Bangieva
Psychologist and clinical product innovator; ex-Two Chairs, ex-Mindstrong
Jeffrey Kashou
Clinical product, service design, and operations; ex-Orange County, ex-Mindstrong
Dr. Sarah Silverman
Holistic sleep specialist and insomnia expert, @drsarahsleep
Dr. Naina Mahtani
Clinical health psychologist, Kaiser Permanente
Rayni Collins, BC-DMT, LPC, LCMHCS
Clinical mental health counselor and online sleep therapist, E-MOTIVE Counseling
Robert Winder
15 years in digital health startups; successful track record in bringing new products to market and driving revenue from $0 → $100M
Christian Busch
Chief AI Engineer, Lead Technical Product & Portfolio for AI/ML Platform, Carelon Digital Platforms; Owner of Mulligan Valley Partners
Backed by


We're working toward a day when everyone can get the mental health care they need.